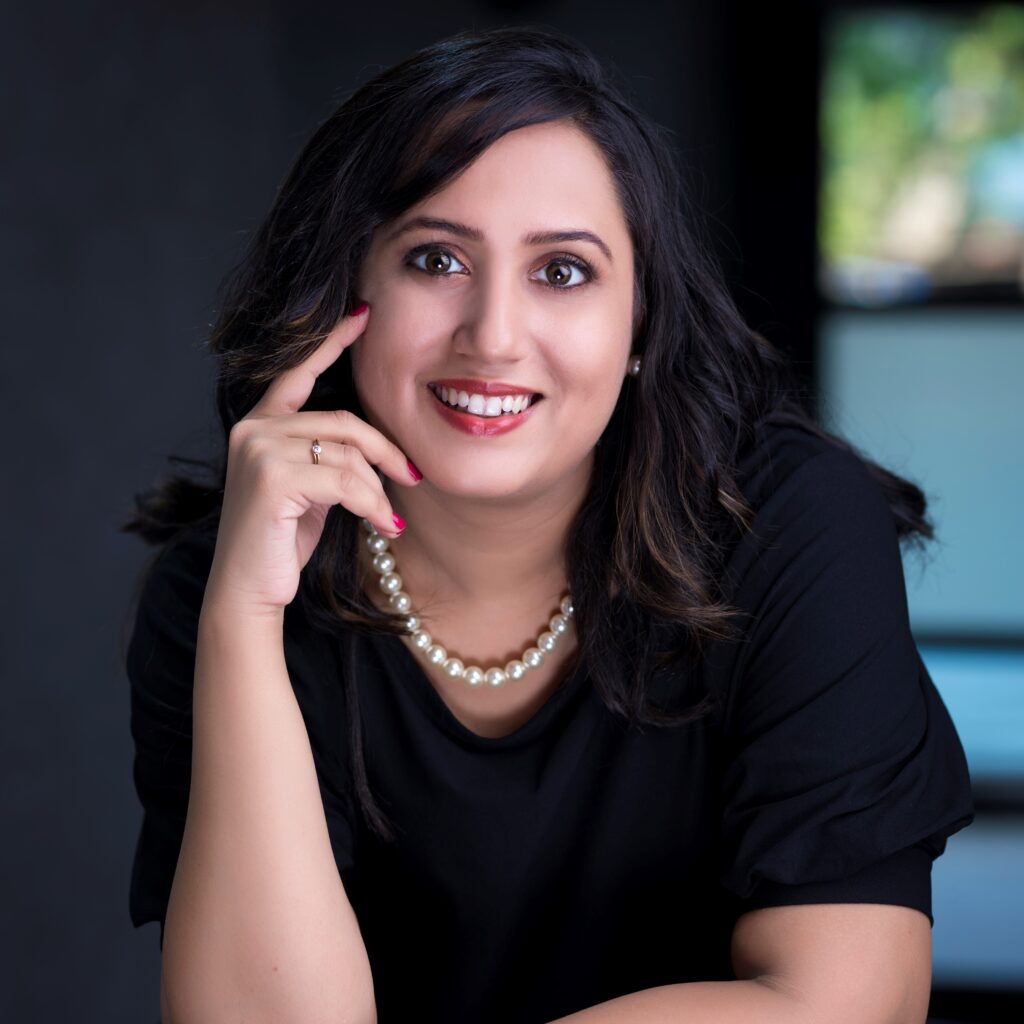 Welcome to my personal webpage!
I am Asmita Neve-Pawar, a certified Image Consultant, Soft Skills Trainer, Corporate Trainer, and Personal Branding Coach with over 8 years of experience in the field.
I have successfully helped my clients in creating their lasting and powerful persona, empowering over 10,000 participants in more than 300 workshops and coached over 400 individuals. My clientele includes professionals ranging from doctors, engineers, and IT professionals to designers and freelancers such as coaches and trainers, students, and housewives.
I am honoured to offer my clients personalised guidance to help them achieve their goals. My comprehensive training approach focuses on enhancing their overall appearance, demeanour, and communication skills, empowering them to present their best selves to the world. Through my workshops and one-on-one coaching sessions, I have helped numerous individuals build their confidence, enhance their professional prospects, and make a lasting impact on others. My experience has taught me how the right image with grooming and attitude helps you in getting an edge over others.
Basically, it makes you more likeable person with whom people want to deal. It makes you look creditable and helps in establishing trust.
Drawing from my personal experiences, I firmly believe in the transformative power of grooming and attitude in creating a favourable image of oneself. By paying attention to your appearance and demeanour, you can gain a competitive edge over others and become more approachable, likeable, and trustworthy. This can significantly enhance your chances of securing opportunities and building lasting relationships.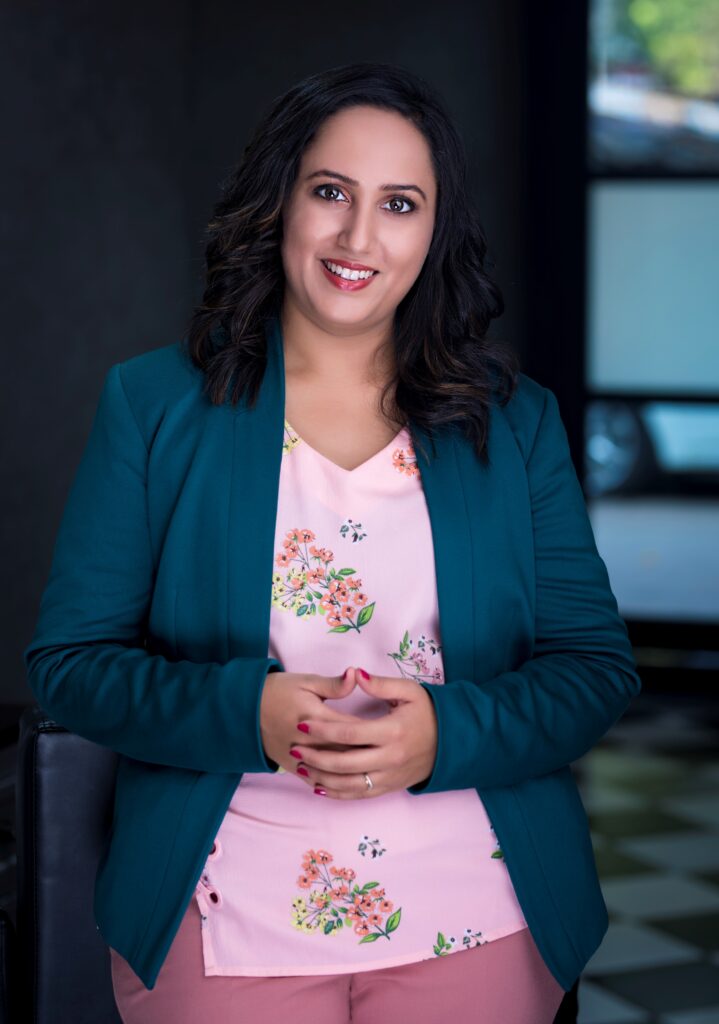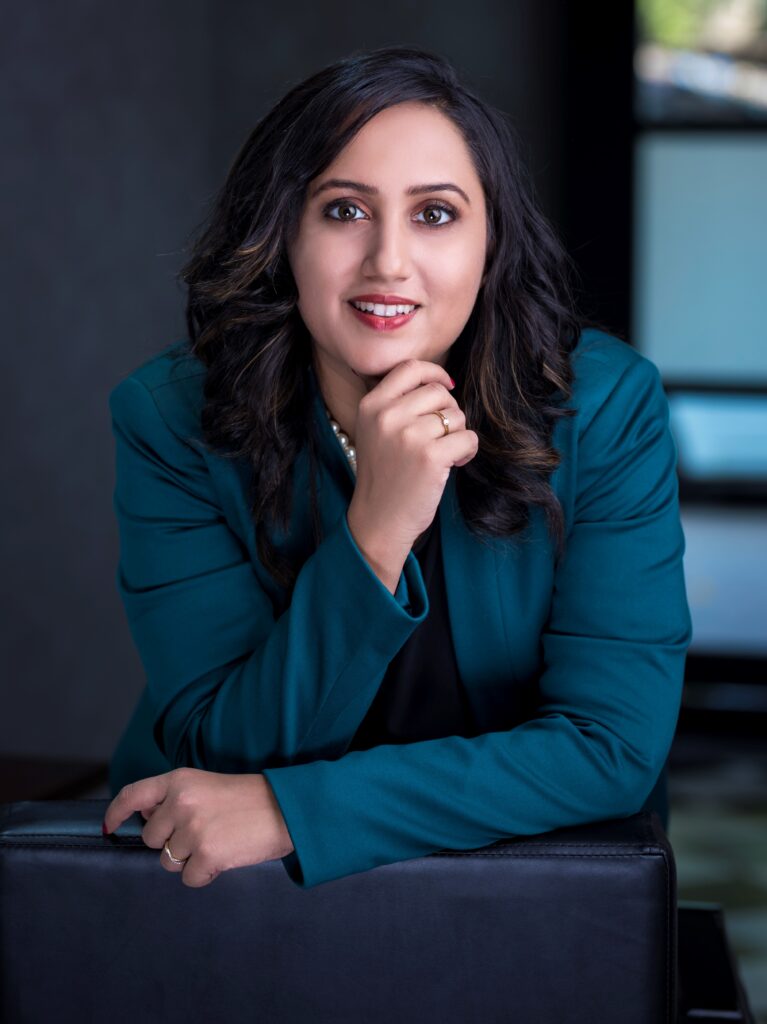 In professional settings, projecting a confident and positive image is crucial in leaving a lasting impression on potential employers, clients, and colleagues. A well-groomed appearance and an upbeat attitude can make a world of difference in establishing yourself as a credible and reliable individual.
Investing time and effort in grooming and attitude can yield tremendous dividends in both personal and professional spheres, enabling you to showcase your best self and establish meaningful connections with others.
I have honed my expertise in a wide range of areas, including Power Dressing, Grooming, Body Language, Etiquette, Creating Executive Presence, Behavioral Training, and Soft Skills. Over the years, I have had the pleasure of working with top-tier corporate companies such as Mercedes Benz, Wockhardt, Amway, IDBI Bank, Axis Finance, LIC, Kesari Tours, as well as Public Sector Undertakings and educational institutions. I have also worked with numerous small and medium-scale industries where my services were much needed. Through my vast experience, I have gained a deep understanding of the unique needs and challenges faced by different industries and have been able to help them improve their employees' overall image and professional skills.
As an only child, I grew up in a family business that specialised in sales and service of high-end medical equipment. Although I remain a crucial part of my family's enterprise, I also pursue my passion for training and consulting. Additionally, I am fortunate to have a wonderful family of my own, which includes a loving husband and a beautiful child. Together, they provide me with the love and support that fuels my ambition to grow and excel in both my personal and professional life.
Ten years ago, I had a life-altering experience during my visit to Singapore. India is renowned for its abundant natural and human resources. However, we often fall short in terms of marketing and presentation skills. During my stay in Singapore, I was profoundly moved by an incident where fellow Indians were subjected to discrimination. It was then that I resolved to take action and make a difference. Although it may seem like a daunting task, I firmly believe that every small step counts. With this goal in mind, I committed to becoming a true image consultant and working towards empowering individuals to present themselves in the best possible light.
I firmly believe that change begins with one's attitude and mindset, which then reflects on their outward appearance through grooming. To better equip me for this task, I pursued Neuro Linguistic Programme – NLP training, which has given me the tools and techniques to help others work on their inner selves and overcome negative thought patterns and behaviours. By focusing on mindset and attitude first, I can help individuals project a more positive and confident image to the world, leading to greater success and fulfilment in all aspects of their lives.
During this time, I also worked in our family business and led our marketing efforts, a role I continue to hold today. In addition to my work and training in image consulting, I have pursued numerous courses in entrepreneurship, sales, and public speaking. I earned an MBA in marketing from NMIMS to further hone my skills and knowledge in the field.
Since then, I have trained thousands of people across India and worked with entrepreneurs, professionals, and freelancers to build their personal brands and create a powerful image. My experience and expertise in Image Management, Management, and Marketing have helped me achieve my mission and positively impact the lives of those who want to impact their lives.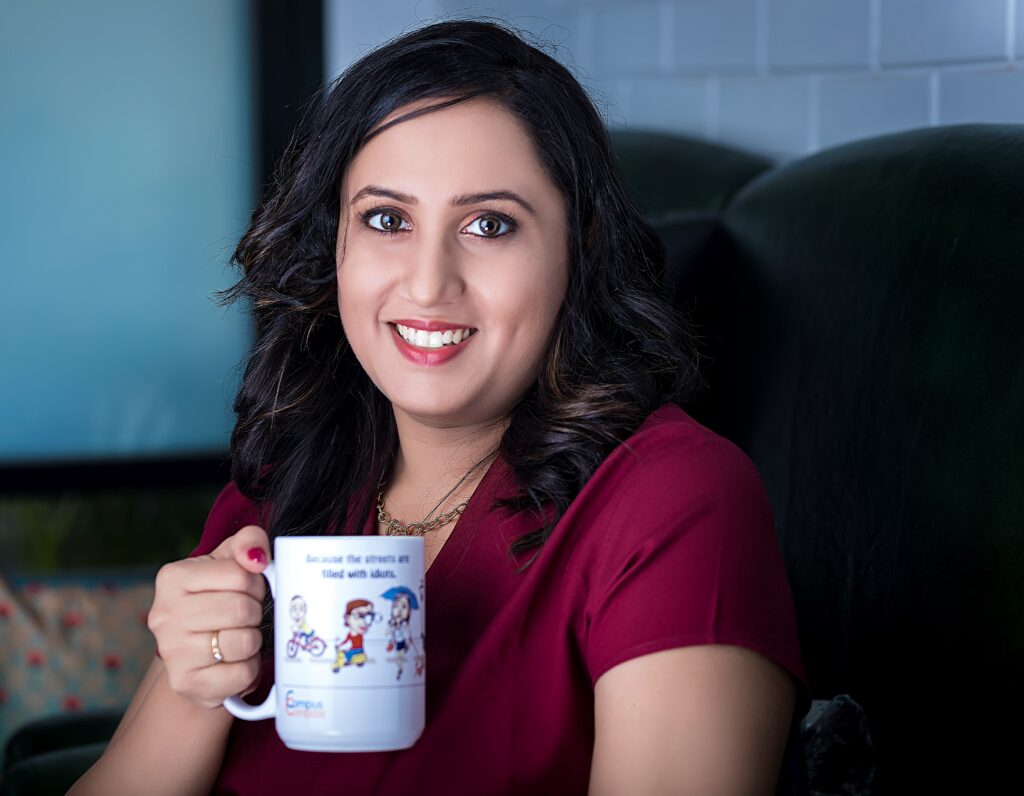 Most satisfying moment
My most satisfying moment as an entrepreneur was when I had a client (a rebellious teenager) who was forcefully sent to me by her mother to learn social and presentation skills. At the end of the session, this teenager said, "These sessions were the best part of my life". This experience made me realise that I was on the right path.
As an entrepreneur, I faced many challenges, but the biggest challenge was making people realise the need for my services. When I started with Image Management, I was one of the youngest in India and the first one beyond Thane City. Since Image Management was a new concept, people did not understand what I did, and there was a need to create awareness of my services.
If you're thinking of starting out, my advice to you is
Don't wait for perfection; just start. Perfection is a myth, and progress is essential, not perfection."
Whether you're looking to improve your personal brand or enhance your corporate image, I can help you achieve your goals. With my passion, knowledge, and experience, I am committed to providing the best services to my clients.
When I'm not working
 I'm passionate about vintage & classic car rally exhibitions and curating talk shows. These hobbies allow me to express my creativity and explore new ideas, which lead to conceptualising and executing a significant platform, Conversation Mumbai.
Conversations Mumbai, an energetic and progressive idea-sharing platform, was established in 2018 to address the need for a space where individuals could exchange their ideas and motivate others to thrive and achieve success. As a founder and leader, I envisioned Conversations Mumbai as a movement that unites people of diverse backgrounds to participate in thought-provoking dialogues that ignite constructive actions. Ideas spark conversations, and these conversations, in turn, inspire positive actions.
I was honoured to organise the first-ever vintage car and bike rally in the heart of Mumbai at Dadar, Shivaji Park, with 80 vintage beauties, which became a talk of the town event. It was covered in the press. 
Please feel free to browse my webpage and connect with me on Facebook, Instagram, and LinkedIn to stay updated on my latest workshops, training sessions, and events. Thank you for visiting my webpage, and I look forward to working with you!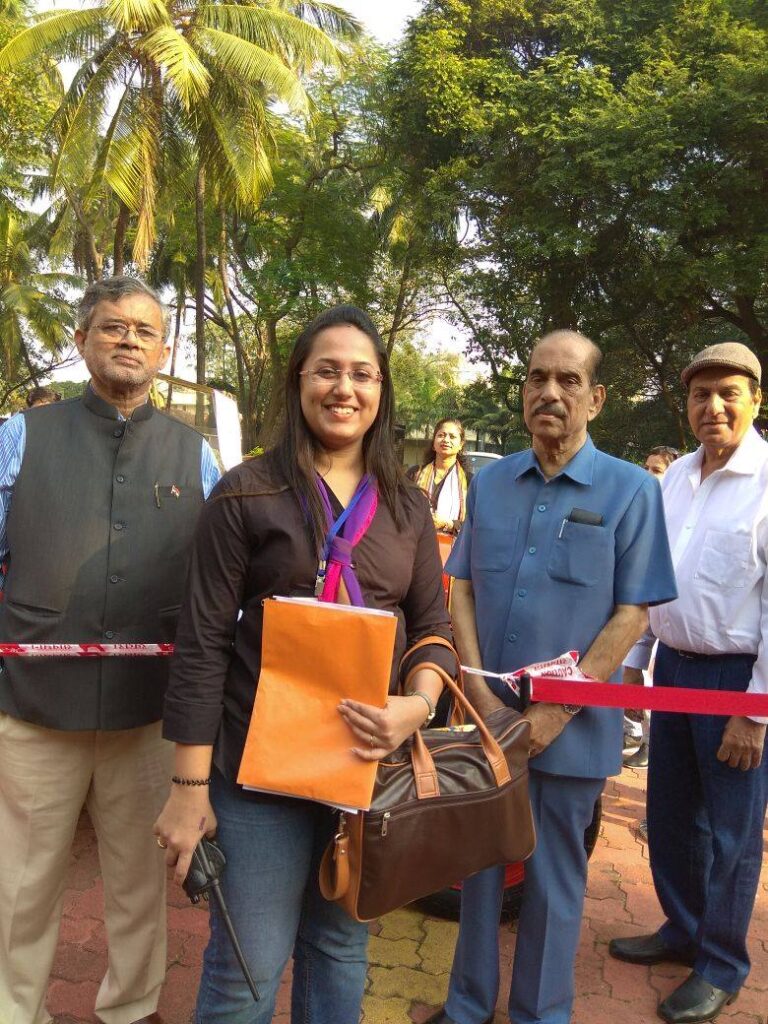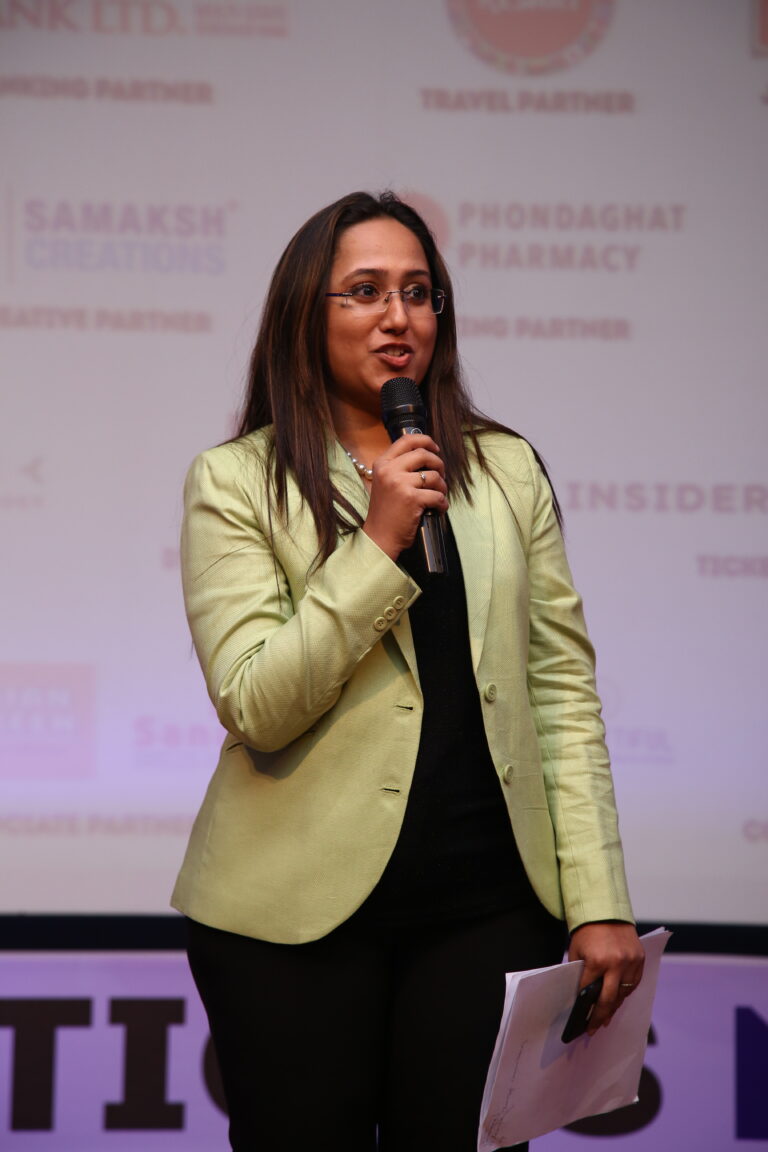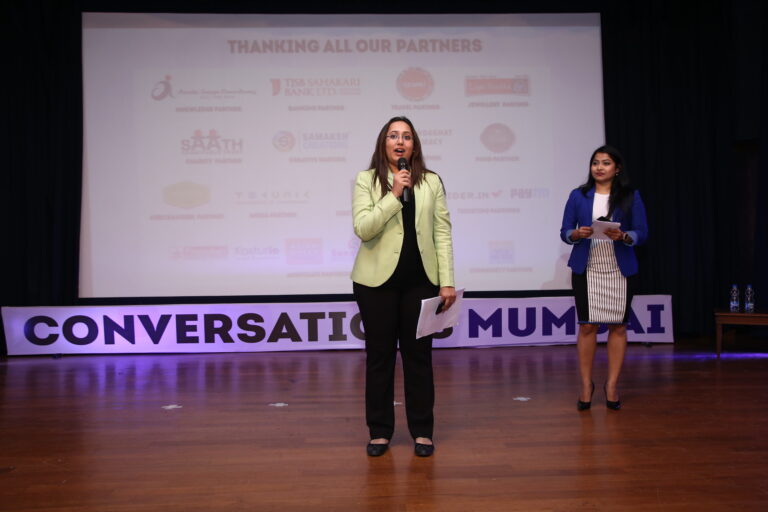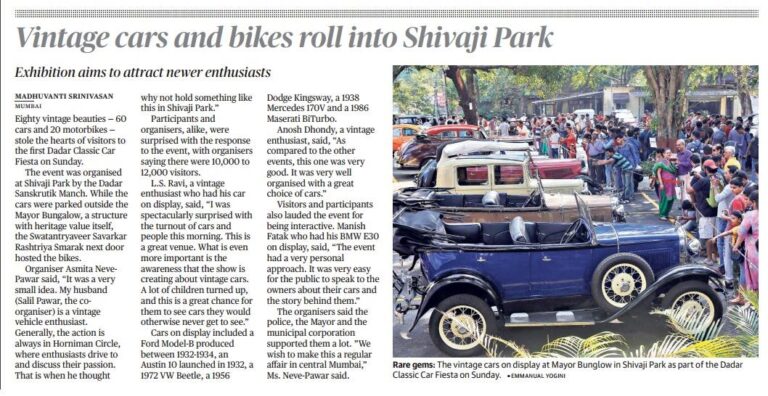 News Coverage of Car Rally